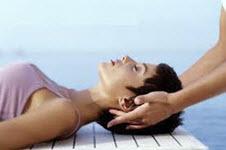 Relaxation & Therapeutic Massage
We offer an unhurried relaxation massage based on traditional Asian techniques. Our masseuses are all trained in massage therapy, and your satisfaction is assured. Make a selection of massage lotion or oil and discuss with your masseuse your preferences. We do recommend completing the treatment with a soothing head massage that will surely transport you to another world of tranquillity. Health Fund Rebate available.
Traditional Asian Style Therapeutic Massage - muscles are stroked and kneaded gently, restoring balance and harmony.
Aromatic Oil Massage - a premium service featuring the use of fragrant oils.
Full body relaxing massage - lay down, close your eyes and float away as your masseuse takes you to new levels of relaxation. Thoroughly enjoyable, but preferably allow an hour to get the most from the experience!

Quicky - when you pressed for time, our short time massage will give you a focused service for head, feet, neck or other as you request.
Massage Prices
| Duration | Remedial / Deep Tissue |
| --- | --- |
| 15 Mins | $20 |
| 30 Mins | $40 |
| 45 Mins | $55 |
| 60 Mins | $65 |
| 90 Mins | $110 |
Our Beautiful Centre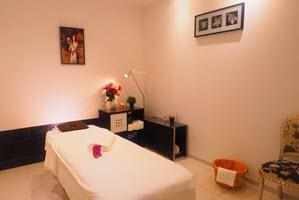 Looking for Relaxation Massage near North Parramatta? Call us on 0415 493 398 for an appointment now.
(Click number to dial on mobile phone full browsers)